Tim Luscombe is a strategic thinker who helps business leaders and owners become more successful.
He is an executive coach, chairman and non-exec director focused on improving technology businesses performance.
Tim also helps business owners and leaders buy and sell businesses successfully and is the author of Deal Finance which is available on Amazon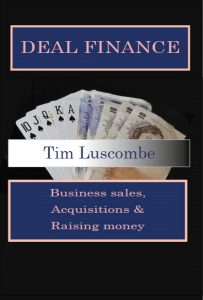 He is the past National President and past Chairman of the Professional Speaking Association
His background is in financial management and career highlights include  Madge Networks which grew from 50 to more than 2000 employees and went public on NASDAQ with a 76% compound annual growth rate. Tim was responsible for Madge's business across Asia Pacific opening 11 sales offices across the region.
Tim was later the UK MD of Black Box, an IT distribution & networking business and more recently the MD of OTM Servo Mechanism, a design led technology business in the defence and aerospace industries.
Get in touch by completing the form below